Check out these effective PIMA guitar exercises that will help you enhance your fingerpicking technique and take your playing to the next level.
---
Table of Contents
PIMA Guitar Fingers Recap
Here's the complete PIMA Guitar Meaning and Fingers lesson.
PIMA Guitar Exercises and Basic Patterns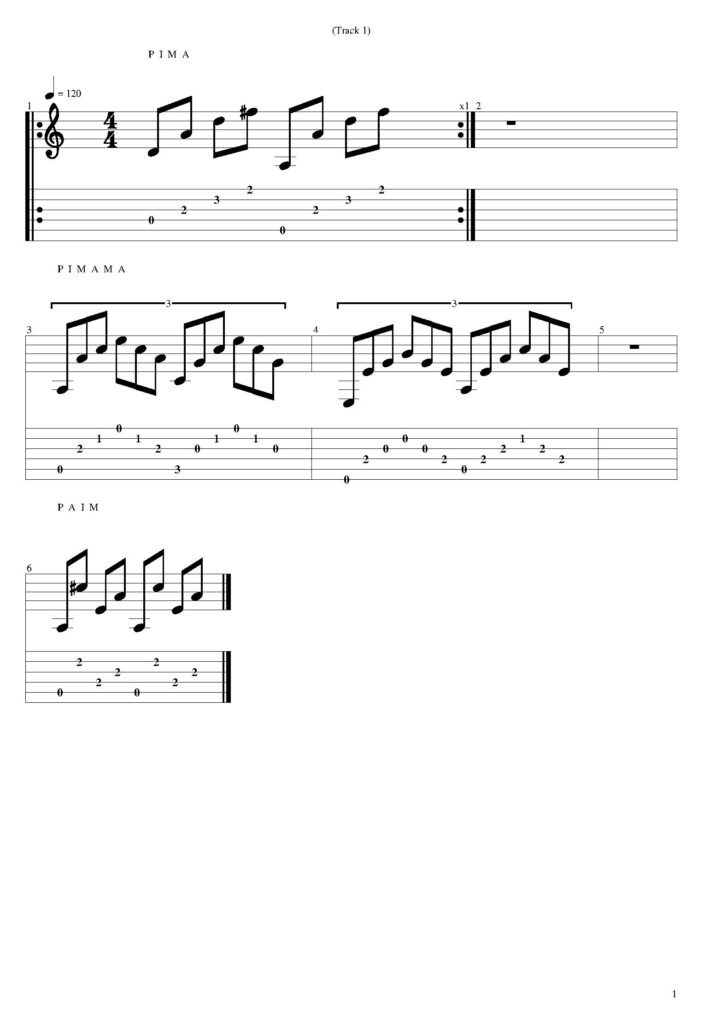 Exercise 1: The Forward Roll
Forward Roll PIMA Pattern: P-I-M-A
Chord Used: D Major
Exercise 2: The Forward-Backward Roll
Forward-Backward Roll PIMA Pattern: P-I-M-A-M-A
Chord Progression: A Minor – C Major – E Minor – A Minor
Exercise 3: Skipping Strings
Skipping PIMA Pattern: P-A-I-M
Chord Used: A Major
PIMA Guitar Exercises PDF
Related Guitar Exercises
Similar to PIMA exercises, hybrid picking exercises work out your fingerstyle fingers (particularly fingers M and A), while also using a guitar pick. This results in the name "hybrid picking", which refers to a hybrid both the guitar pick and fingers.